If you're looking for some high-tech Halloween help, look no further than your smartphone or tablet. That's right: from storybooks to games to safety tools, these apps provide all the tools you need to ensure the kids have a safe and fun Halloween night.
It's The Great Pumpkin, Charlie Brown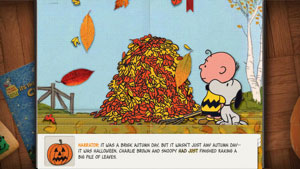 If you're a fan of this classic Charlie Brown Halloween tale, you may want to pick up this interactive storybook (rated for ages 4+) for the kids. It's the Great Pumpkin, Charlie Brown features narration from Peter Robbins, the original voice of Charlie Brown, as well as tons of Halloween games from pumpkin carving to virtual trick-or-treating.
Price: $5.99 at iTunes, $1.99 at Google Play
Haunted House 3D Pop-Up Activity Book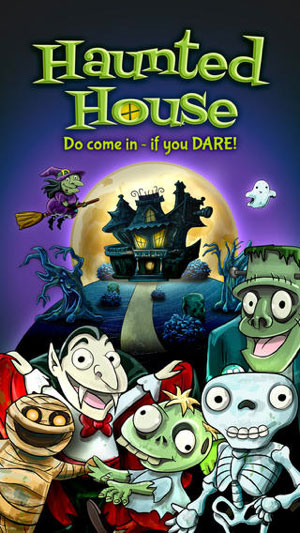 If Charlie Brown isn't a hit in your family, this interactive activity book (rated for ages 4+) offers more general Halloween fare.
In Haunted House 3D Pop-Up Activity Book, meet the monsters inhabiting this haunted house, help decorate for Halloween and play interactive games with sound and narration.
Price: 99 cents at iTunes or Google Play
StoryBots Halloween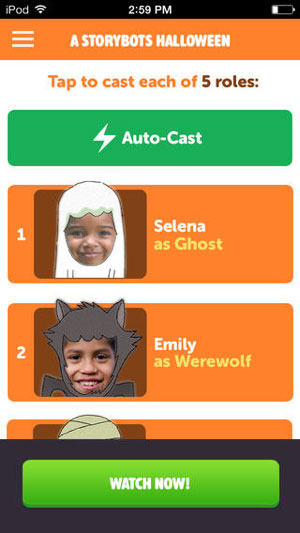 If you — or your kids — like to star in their own videos, then you'll want to look up  (rated for ages 4+). The app lets your child play casting agent to create a Halloween-themed video starring their family and friends.
Add family photos and watch as the family gets to play the roles of vampire, ghost, werewolf, mummy and Frankenstein's monster while dancing with the StoryBots characters!
Price: Free at iTunes, or create your video on the web
Halloween Soundlab / Halloween Party Soundboard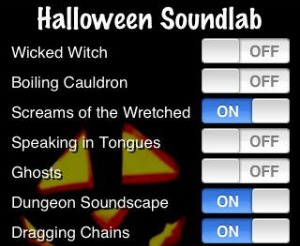 Whether you use an iPhone or Android phone, one of these apps has you covered for spooky sounds for your own personal Halloween haunted house.
Halloween Soundlab lets you loop and combine different creepy sound effects, while Halloween Party Soundboard lets you play different effects on a delay to spook your friends. Halloween Soundlab is a bit scarier (rated for ages 12+), and Halloween Party Soundboard is a bit more fun (rated for everyone).
Halloween Soundlab Price: 99 cents at iTunes 
Halloween Party Soundboard Price: Free at Google Play or $1.40 premium version (no ads) at Google Play
Le Vamp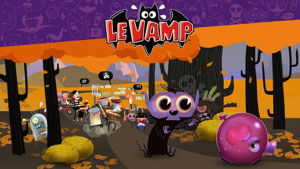 For vampiric fun, you can't do better than the charming Le Vamp (rated for ages 9+). In this game, you'll help adorable French vampire Le Vamp navigate through the forest, dodging sunlight, garlic and other vampire-unfriendly perils to make his way back home to his crypt.
Price: 99 cents at iTunes or Google Play 
 Read more: Apps for a Fun and Safe Halloween